Manufacturer & Exporter of Fortified Flour & Fortified Wheat Flour. Our product range also comprises of Chakki Atta, Fine Flour and Semolina.

All our products can be made available in the fortified version i.e. flour enriched with vitamines and minerals we have been manufacturing fortified wheat flour for the last 5years in four basic variants:
1)Wheat flour with 30ppm iron and 1.5ppm folic acid.
2)Wheat flour with 25% RDA (Required Dietry Allowance) as prescribed by the NIN, consisting of 7 micronutrients.
3)Wheat flour with 50% RDA as prescribed by the NIN consisting of 9 micronutrients.
4)Wheat Bran with a special premix to help keep the cattel healthy and give more milk everyday.
We can manufacture all our products with specific nutrient requirement of the customer; i.e. as per your need!!!.
Chakki Fresh Brown Atta ( 5kg )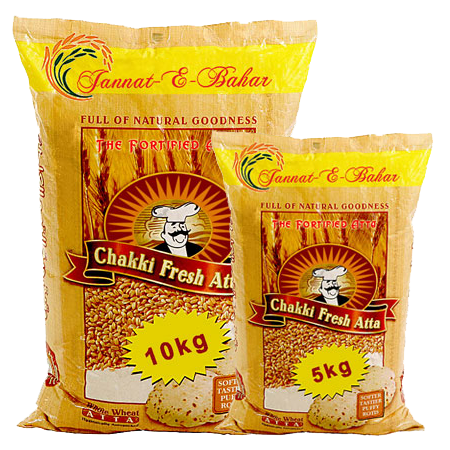 Chakki Fresh Fortified Atta ( 10kg )
Chakki Fresh Organic Atta ( 10kg )