Basmati Rice Basmati is a variety of long grain rice, famous for its fragrance and delicate flavour. Basmati rice has been cultivated in the Indian subcontinent for hundreds of years. The grains of basmati rice are much longer than they are wide, and they grow even longer as they cook. Basmati rice is available both as a white rice and a brown rice.
No other rice has this combined characteristic. The post cooking elongation of more than twice its original length, the aroma and its sweet taste has made basmati rice a delicacy. The fertile alluvial soil, fresh and cold air and the sweet water from the ranges contribute primarily to the unique characteristics associated with the grain.
We are passionate about delivering the highest quality ingredients. That's why we go to extraordinary lengths to ensure our rice will perfectly complement any dish. Our Supreme Basmati Rice has been patiently matured to preserve its delicate aromas and intensify its soft fluffy texture, making it the ideal choice for hundreds of dishes.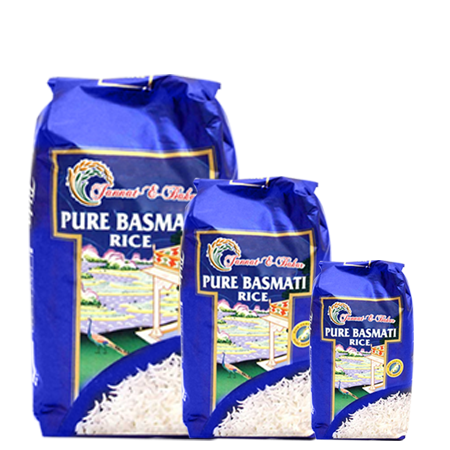 Pure Basmati Steam Rice
Pure Basmati Aged Rice
Pure Basmati Parboiled Rice