Golden fibred wheat kernels, ripened in the hot sub-tropical sun, are processed by Chadson to bring to you SOOJI. Made from the best quality wheat grains grown in Deccan Madhya Pradesh, SOOJI is rich in nutrients like proteins and carbohydrates.
India - the country of colourful festivals has the most mouth watering concoctions made of SOOJI. Halwa, Puris, Samosas, Cakes, Biscuits.... the list of delicious recipes goes on endlessly, making every occasion a special one.
Special care is taken to process SOOJI. Utmost hygiene is maintained in the plant. The entire process is known as 'Material Maintaining Process' which helps churn out high quality SOOJI preserving all its healthy virtues.
Chadson Sooji is specially dried to ensure proper texture, yield and a longer shelf life. Also, the moisture levels are kept under control through partial drying.
Be it a festive occasion or an everyday snack, Chadson SOOJI makes a delicious, nutritious and a tasty treat for you and your loved ones.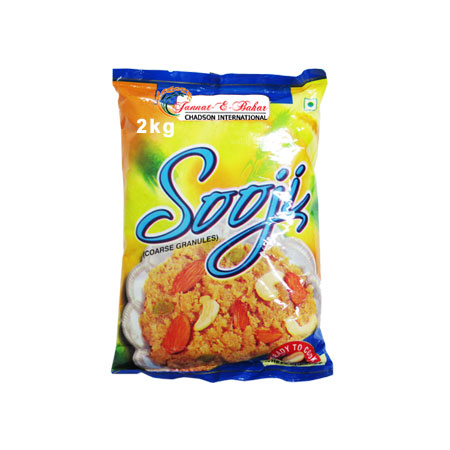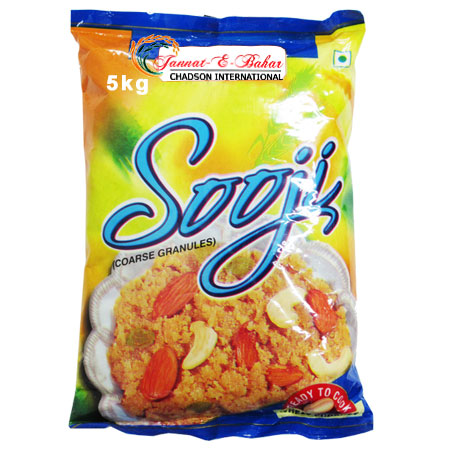 Semolin ( Sooji ) Available packing in 1kg, 2kg and 5kg